If you missed any of the new reviews this past week including Devin The Dude's "One For The Road" then do yourself a favor and check out this week's edition of the (W)rap Up!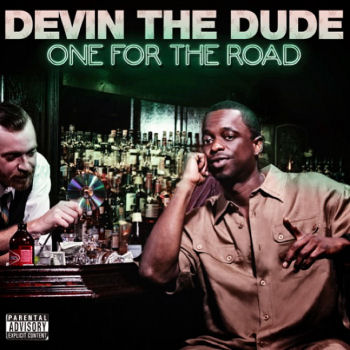 Devin the Dude :: One For the Road

eOne Music
Author: Grant Jones
"For those not up on Devin the Dude, he's a fellow graduate from Cypress Hill's high school. He's not just a dope rapper, but a dope rapper. OK we get it, Devin raps about his drug habit and whilst this may seem like limited subject matter, he's damn good at it. However, getting a guy who doesn't smoke weed to review a Devin the Dude album is a bit like asking for a sober perspective on an Alkaholiks record. There'll be some strong relations to the music, but you can't fully experience the message as it was intended. Yet, I disagree with this sentiment no matter how much I understand the viewpoint. Not only would that severely limit Devin's fanbase - but there's no doubt that many hip hop fans first heard Devin on Dr Dre's multi-platinum selling "2001" album which itself was heavily influenced by being under the influence. I doubt every one of those consumers was a stoner, in fact I knew a whole group of guys that DIDN'T smoke marijuana in their teens yet absorbed plenty of Cypress Hill albums, myself included. But then, I also grew up on Wu-Tang Clan and Mobb Deep and I'm (so far) no more likely to swing swords or stab people in the face with their own nosebones. So passing judgment on Devin the Dude's latest album "One For The Road" won't be judged on the fact that Devin has a long history with hip hop that's notably hefty on the chronic, kush or skunk. From the outset, "One For The Road" is evidently laid back. "I'm Just Getting' Blowed" is as crisply produced as anything from Andre Young himself (although includes an irritating sound that happens to be the same as the Windows PC pop-up noise) - Devin's effortlessly chilled rhymes help hold together an admittedly excellent instrumental with some top notch saxophones. It's the nuances that separate Devin from any other rapper that show he isn't making money from the glorification of smoking marijuana. For Devin, it's a lifestyle-choice much in the same vein as having a few drinks is. On "I'm Just Gettin' Blowed" he discards the differences between a cigarillo and a blunt all the while fretting about his stash that's left in his car. The initially morbid "Stop Waitin' (To Die)" is actually a reminder that even when you get older and become more likely to be lonely, keep doing what you want (further emphasised on the following song "Reach For It"). Time is limited, much like the longevity of a lit blunt."
Jamall Bufford :: Victim of a Modern Age
 :: Mello Music Group 
as reviewed Steve 'Flash' Juon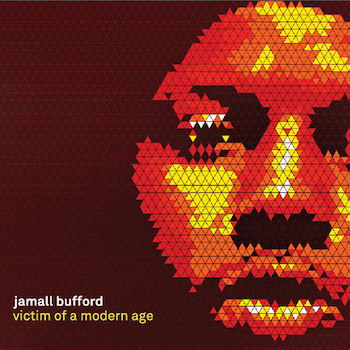 "Athletic Mic League and Black Opera member Buff1 is now rapping under his real name of Jamall Bufford. He's linked up with the right imprint to get widespread distribution, Mello Music Group, and dropped the album "Victim of a Modern Age." It's far from his first solo album though - he was already gaining fame from his debut album "Pure" back in 2007. He's also made lists like URB's "Next 100" as recently as 2009. In all truth he should be a much well more known emcee than he is right now, which may be part of his motivation for dropping his nom de plume. After all if you have to get people to know you at this point, you might as well get them to know you as yourself. He's not afraid to take chances though - he and 14KT reinterpret Beck on the song "Loser." Operating under his "grown man name" these days, Bufford discusses on the album (and in fact on the above track) how he spends his time counseling wayward youths at a teen center. This puts the already rare Bufford in an even rarer category - those who walk the walk and don't just talk the talk. Uncharacteristic honesty is one of Jamall Bufford's defining traits. He can't just claim to be a savior to the youth, and he's not letting you operate under the false pretense he is, but the fact he's not a phony makes him that much more of a positive presence. You can hear that same truth resonating through the song "Nineteen" when his father calls and says they need an intervention for his little brother who is "in the streets crazy, thinkin he grown and can't nothin faze him.""
http://www.rapreviews.com/archive/2014_01_victimofamodernage.html
The L.O.X. :: The Trinity EP
 :: D-Block 
as reviewed Grant Jones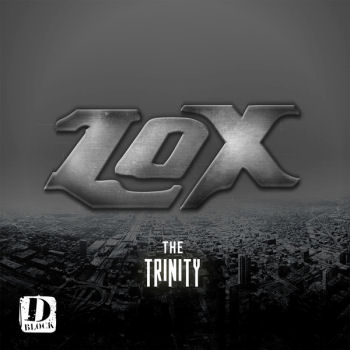 "They're baaaaaack! Styles P, Jadakiss and Sheek Louch return to the group name that made them in the first place. There's no Ruff Ryders features or D-Block affilates here, the only guests are of the singing variety from Tyler Woods and Dyce Payne. There's even an early 2000s feel to the production that sounds like it came straight off of Styles P's "Gangster and a Gentleman" album. It thumps, and with Sheek's cocky demeanour all over "Talk About It", I can confirm that this is a return to form. Some would argue that they never lost it, Sheek arguably put in his best solo performance on "Wu-Block" which actually wasn't a solo performance (Ghostface killed that shit too). Styles P has been killing guest verses for YEARS yet his latest albums have been short, shoddy efforts seeing him stray in to the ultra-hard sub-genre of horrorcore. Jadakiss has kept relatively quiet since "The Last Kiss", presumed to be his final album so it is his verses on "The Trinity EP" that gain most interest. Jada somehow sounds MORE nasal the older he gets, like rap's Chief Wiggum, and his cockiness shines through most on "Talk About It" where he states he isn't even a rapper but a crook that flows. Sheek delivers perhaps the most on-point verse of the short yet sweet four-track EP on the same track where he admits he "been had money but never had the sales." We discover that Styles listens to Janis Joplin on "Love Me or Leave Me Alone", but I found Jada's verse is disappointingly short. Sounding croakier than he ever has, it shows that he hasn't been releasing music as regularly as Sheek or Styles. "Three Kings" is a decent enough attempt at brag rap but is let down by a whiney hook from Dyce Payne that doesn't really match up to the lofty status each emcee proclaims to have."
http://www.rapreviews.com/archive/2014_01_trinityEP.html
Roc Marciano :: Marci Beaucoup
 :: Man Bites Dog Records 
as reviewed Grant Jones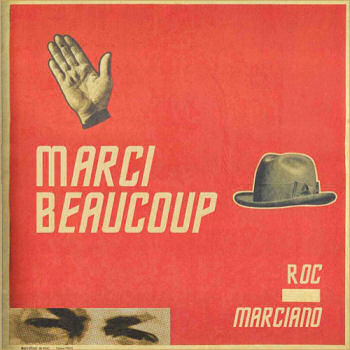 "Both 2010's "Marcberg" and 2012's "Reloaded" were primarily solo outings, showcasing Roc's incredible ability to wring every last drop of the English language out of such clichéd themes as spending money, having sex and toting guns. The production on both projects was handled by Roc too, and although it was often strong on its own, it served a purpose more than anything. Largely minimalist, Roc supplied himself with a barebones backdrop with which he could weave his sleepy flow over, but most importantly it allowed his extensive vocabulary to take precedence. With "Marci Beaucoup", Roc has finally opened the door (which I imagine was being heavily knocked on all year) to fellow street spitters many of his fans will already be aware of. Evidence, Ka, Freeway, Action Bronson and Blu are all firm favourites in the realms of underground hip hop, and who have all flirted with a mainstream audience at some point. Roc Marciano is a name that's been slowly getting more media coverage thanks to his critically acclaimed self-produced projects, but I fear this latest release could slip under many radars. Any album released in December is susceptible to being overlooked during a month where many hip hop listeners tend to look back on the year's best albums, almost as if December somehow falls in to 2014. Perhaps 'Year in Review' lists should be submitted in January to truly give us all a chance to catch these albums fully, yet regardless of that option, Roc Marciano's latest effort would have struggled to crack my Top Ten of 2013. Believe me, I've spent a lot of time with this record, but it's just not swaying me. Initial perceptions when listening to "Marci Beaucoup" are jarring. Production certainly requires a few listens to really click in to place, and having listened to heaps of collaborative projects in 2013 alone, verses from the guests here are largely underwhelming. Nobody really attacks the bait they're given, as if they are weary of upstaging Roc's snoozy style. Freeway lacks some of his trademark intensity on "Didn't Know" which is a big part of what makes him a great listen. Ka is a deadpan emcee at best, yet he sounds even more like he's just had a lobotomy than he did on "Night's Gambit", which is saying something. "
http://www.rapreviews.com/archive/2014_01_marcibeaucoup.html
Serial Killers :: Serial Killers Volume 1 :: LiveMixtapes 
as reviewed Grant Jones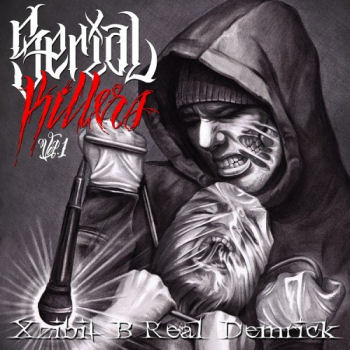 "Xzibit has certainly returned to hip hop with an added intensity since presenting Pimp My Ride with that affable smile of his. 2012's "Napalm" was an example of this extreme approach to X's brand of west coast hip hop, and I actually saw him perform in 2011 with some of this more lyrical material. Xzibit took a short break, but was always around. He may not be tearing up the charts with Dr Dre's backing any more, yet there's nobody quite like him. His gruff vocals are always pleasingly brutal, cutting through any beat with a precise edge. There had been a few songs with his protégé Young De circulating Youtube for a while that were unerringly hardcore, somewhat refreshing considering how successful his presenting of Pimp My Ride had been. Serial Killers sees Xzibit and Young De (now calling himself Demrick) collaborate with Cypress Hill's B-Real for an unerringly hard mixtape full of gun-slinging, arm swinging gangsta rap. Xzibit and B-Real must be in a strong financial situation, and clearly continue making music for the pleasure of recording, touring and maintaining their brands. Young De has shown that he is more than capable of rapping (and singing) about the lifestyle and background of gangs in Los Angeles, but Serial Killers is actually a mix of the intimidating gangsta rap you'd hear from Nipsey Hussle or elder statesmen WC and Daz, but throws in a darker tone that lends this mixtape a horrorcore edge not too dissimilar to early Gravediggaz. This is best represented by the artwork that accompanies this album (I can't really refer to this as a mixtape, as it's digital and not mixed!) whereby a poor lad is being strangled by a microphone cord. Free mixtapes have been very much 'in-fashion' of late, and given the high quality of projects like "Blue Chips 2" from Action Bronson and "Pimpire Strikes Back" by Roc Marciano, rap fans now EXPECT free music to be of a certain quality. "
http://www.rapreviews.com/archive/2014_01_serialkillersv1.html
 Syntax :: Dialog'a'Rhythmic
 :: Cocoon Movements 
as reviewed Steve 'Flash' Juon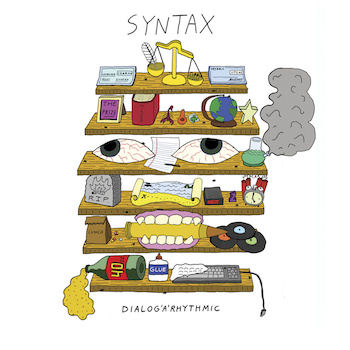 "The connections were tenuous at best, but after looking at Syntax' "Dialog'a'Rhythmic" for a while I realized he was friends with New York rapper L.I.F.E. Long, and that at least gave me a starting point to think about his music. Syntax himself is a Brooklynite who hails from Cocoon Movements, a clique of progressive underground emcees, and Syntax himself fits that sound to a tee. The first single off "Dialog'a'Rhythmic" is "Forest Hill," and if you didn't know he was a New Yorker you'd think this was a West coast/California rap style and song. He sums up his style best with the line "I refuse to live for the Facebook moments." Not surprisingly Syntax' special guest are as ruggedly independent and underground as he is, right down to Emcee Slick on "Self Help (Here We Go)," who you may know better from Pseudo Slang (if you know him at all). He's not regionally biased though as guest Dox on "Walk Again" is (if I'm not mistaken) from Minneapolis, while Man Danno on "Insomnia Opera" is from Seattle. The intro immediately reminds me of a Jedi Mind Tricks track, and Danno's gravelly delivery backs up that impression. Man Danno is also a producer of record for 4 tracks throughout, although oddly enough not the one he's featured on - that one was done by Third Eye Bling. He's got a good touch though. The rattling and reverberating drums of "Soul Lonely" pair well with Syntax' melodic flow, and the harrowed pianos and horns of "Money on the Beach" suit Syntax' desperate quest to succeed at all costs. He's also well served by Battery Jackson on "Ambition Blindsided" and "Hello Tomorrow." Syntax himself steps behind the boards to produce "Time Breaks Everything" with the aforementioned fellow New York emcee L.I.F.E. Long."
http://www.rapreviews.com/archive/2014_01_dialoga.html
Time :: Newstalgia
 :: Dirty Laboratory 
as reviewed Steve 'Flash' Juon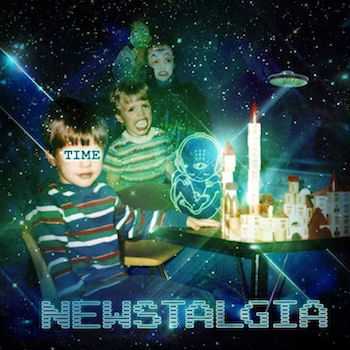 "Dirty Laboratory is a Denver imprint we check in with now and then and vice versa featuring artists like Awareness, Time and Extra Kool just to name a few. If I were to offer an even-handed compliment, I'd say they remind me of my college radio days. Independent artists and labels would circumvent the traditional distribution outlets and send you material "for your consideration," and while you never knew whether it would be good or bad, you always looked forward to ripping open the package and finding out what was inside. "Newstalgia" is just such an album, from just such a label, and these days unzipping a digital file is the equivalent of ripping open an envelope. (At the rate postage increases we may all soon forget what opening an envelope is even like.) Time is the independent artist who works with other indie artists - like art rock band Xiu Xiu ("8 Bit Memories"), the avant garde rapper Ceschi Ramos ("Nona") and London based singer Kit Richardson ("Swag Through the Gift Shop") among others. It's a very collaborative album for Time - not just different features on tracks but different producers behind them. In a heartbeat you can go from a Factor beat on "Black and Gold" to a Jake One banger on "Cardboard Gods." A reader might presume "Newstalgia" would be a disjointed culinary mishmash with this many cooks adding seasoning to the stew, but Time's DIY sensibility provides the cohesion. He describes this release as "an autobiographical ride through video games, family, politics, history, and death" and is not just whistling Dixie with that claim. The title track and the Budo produced "Auto Bio" set the table for the hour + of music to come with a very personal beginning to Time's life."

http://www.rapreviews.com/archive/2014_01_newstalgia.html

Year 2013: The Year 2013 in Review
* Matt Jost



Read 1,009 times::
Subscribe to News by Email