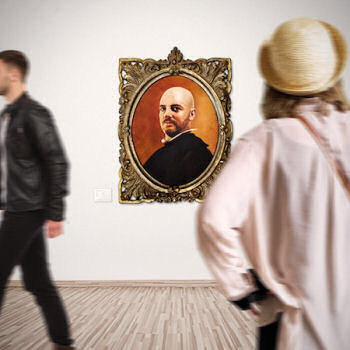 Muneshine :: In Transit

Scissor Records/Tommy Boy
Author:
Steve 'Flash' Juon
"Every Wikipedia entry you read should be treated with a healthy degree of skepticism, particularly when they involve celebrities or recording artists. If the biographical information isn't suspect, then that may only be confirmation it was written by the artist themselves or a publicist, at which point the article is equally suspect even if it's factually correct. It's like when FOX News tries to proclaim themselves a "No Spin Zone" despite the fact their worldview almost always skews toward what American viewers recognize as a conservative (or at the very least anti-liberal) agenda. When an artist or publicist writes a Wikipedia entry, you can expect a healthy dose of bias, with lines about how so-and-so is world renowned and incredibly successful dripping off the page. I WOULD take exception to the Wikipedia entry for
Muneshine
were it NOT for the fact we've reviewed
four solo albums dating back to 2007
, not to mention scores of projects he's produced tracks for. The page certainly reads like it was written by an overenthusiastic record label intern, but what it lacks in objective bias it doesn't need to apologize for musically. Based on our own reviews and my own experience, Rob Bakker b/k/a Muneshine is exactly as good as his page says he is. While every underground rapper or producer would like to have the "strong and loyal fan-base worldwide" Rob's hyperbolic entry describes, it rings true even if it sings more praise than a gospel choir. The consistent quality of his work has surely earned him fans at RR. It's a pleasure to listen to "In Transit" because for 45 minutes straight I can leave the controls alone and just sit back to enjoy Muneshine's groove. Even though he's a capable enough producer to lace the album himself if he chose, Rob chose to hand over the duties to equally capable beat maestros like Exile, Oddisee, Kev Brown, DJ Spinna and Moka Only just to name a few."
http://www.rapreviews.com/archive/2014_07F_intransit.html
Dan-e-o :: Inevitable
:: EasParkPro/URBNET Records
as reviewed by Steve 'Flash' Juon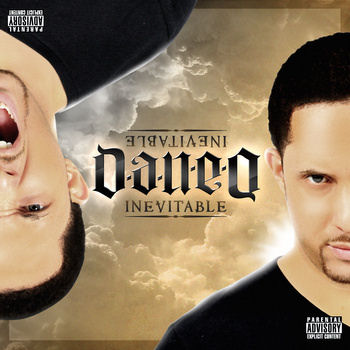 "Daniel Faraldo wasted little time following up his 2013 "
Immortal
" EP with a full-length "Inevitable" album, and was able to work both into a hectic schedule that includes acting, broadcasting, and performing as one half of
Perfeck Strangers
. Perhaps that seems like too much for one man to handle, but Dan-e-o has never been an average man. The award winning Canadian emcee has been hustling in hip-hop since the early 1990's. Many rappers who have been in the music business for that long wind up cynical or burnt out, but Dan-e-o continues to draw inspiration from both his peers and pioneers like the late
J Dilla
to reinvent and invigorate himself year after year. "A legend in the game even if a nigga didn't rap any more." - "Get Up On It" Dan-e-o avoids repeating too much of the "Immortal" EP on this full length LP, the most notable exception being the crossover friendly "Girl (Boom Boom Pump)," and I can't blame him for that. If Faraldo could be mistaken for James Todd Smith at any point this would be the song to do it - and maybe we'll see him cameo on "NCIS Los Angeles" at some point (I know he loves going back to Cali anyway). What's surprising is that the largely self-sufficient Faraldo called on a few friends to contribute verses, and this is far from a bad thing. I never anticipated he'd be doing a duo with 1990's rap sensation Chip Fu ("I'm a true, WHAT? I am a True Fuschnick") so to call "Bossmon" a pleasant surprise would be putting it mildly."
http://www.rapreviews.com/archive/2014_07_inevitable.html
Frankenstein :: The Science of Sound
:: Ill Adrenaline
as reviewed by Matt Jost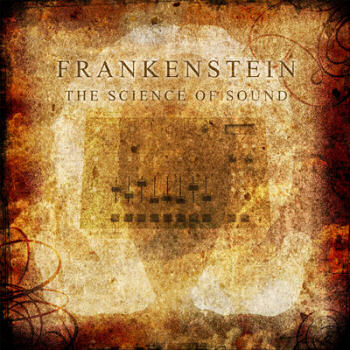 "Frank 'Frankenstein' Fallico was part of a second wave of Canadian hip-hop artists who emerged in the mid-'90s and carried their country's rap scene into the modern age but failed to create a sustainable business model for their generation. Along with Saukrates, Choclair, Thrust, Kardinal Offishall, Ghetto Concept, Citizen Kane and the Rascalz, he did the 12" grind and even released something resembling an album, "UV" (first as a vinyl EP in '97 and later extended to the CD format). Since 2000, the rapper/producer had been practically silent, but now Ill Adrenaline has decided to compile the majority of the material released on his own Knowledge Of Self label, a retrospective that may very well result in a full-blown resurrection. There's a peculiarity about Frankenstein's '90s output that, while not defining him entirely, gives his music a familiar note. He sounds really a lot like Havoc from Mobb Deep. Vocal similiarities in rap are often coincidental, and this one may be as well, but there's irrefutable evidence that the Toronto representative was rather impressed with "The Infamous." The distinct Havoc drawl of "The Rain Is Gone" is complemented by Prodigy scratches. "Sparking Intellect" too opens with "Shook Ones" samples and recites the line "Speak the wrong words, man, and you will get touched." There's Mobb/"Shook" wordplay in "What Does it All Mean" and on "Agony to Ecstasy" guest Afrolistic quotes "And when the things get for real my warm heart turns cold." In his defense, there are other samples and similitudes (ranging from Gang Starr to a slew of East Coast contemporaries), and while he happens to recall Prodigy's partner in rhyme, he's not out to evoke Havoc the producer."
http://www.rapreviews.com/archive/2014_07_scienceofsound.html
Gangsta Boo & La Chat :: Witch
:: Select-O-Hits/Phixieous Entertainment
as reviewed by Steve 'Flash' Juon
"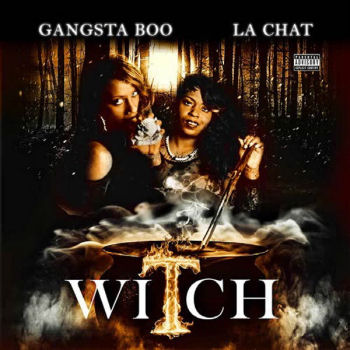 Gangsta Boo
and
La Chat
received recognition through their affiliation with
Three 6 Mafia
 and have achieved a modicum of success as soloists as a result. No one could go as far as to claim they're household names like
Iggy Azalea
or
Nicki Minaj
, but given the sizable reach of Da Mafia, just being known as a friend or affiliate can carry you a long way. Boo in particular can claim to have achieved chart-topping success with her single "Where Dem Dollas At" though it's worth nothing that was 16 years ago - time flies fast. If what I'm about to say comes as deja vu I apologize in advance, but it turns out
Gangsta Boo is no longer considered part of Da Mafia family
. Every time we receive an album from a Mafia member or affiliate it seems to coincide with a change in their status or relationship with the group. I don't know that they plan it that way - I certainly don't. Given La Chat was even more loosely affiliated than Boo (her most famous appearance was on Project Pat's hit single "Chickenhead") the connection either of them have to the Mafia on the album "Witch" can be drawn directly through
Lil Wyte
making a cameo on the album. Wyte seems to be able to consistently keep a door open between himself and Da Mafia, and neither Boo nor Da Mafia have badmouthed each other, so we'll just leave it at that. Getting back to that cameo appearance though, "On That" is produced by Drumma Boy, so thanks to that and Wyte's cameo it's one of the strongest of this album's 11 tracks. The rest of the CD? That depends on how much you were a fan of either of these women to begin with. Good points - they are unapologetically gangsterish and not overtly using sex to sell themselves."
http://www.rapreviews.com/archive/2014_07_witch.html
Husalah x Blanco :: Tortoise and the Hare :: Guerrilla Entertainment
as reviewed by Matt Jost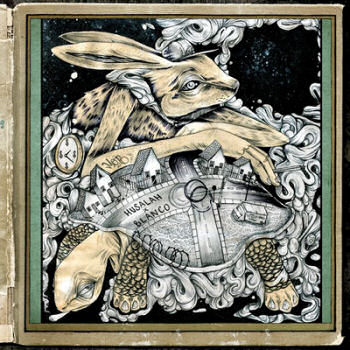 "Just when you thought rap music had scavenged every possible field of inspiration, the West Coast delivers two collaborative projects whose titles evoke classic Greek fables. Earlier this year, The Grouch and Eligh released a
trilogy
titled
"
The Tortoise and the Crow
," now Husalah and Blanco arrive with "Tortoise and the Hare." If we take both duos literally, the gangster couple of Husalah and Blanco actually comes across more literate than underground wordsmiths Grouch and Eligh because while 'The Tortoise and the Hare' is indeed a famous fable, G&E seem to have it mixed up with 'The Fox and the Crow.' Hus and Blanco's literacy doesn't end there as each song on their EP is named after an Aesop's fable. As we know by now, highbrow packaging is part of Blanco's hustle. The content is often less classical. Once more he hooks up with a bigger name, a wise decision given his limited lyrical and vocal capabilities. But while Husalah is an insightful and passionate street talker ("If I ever gave A fuck I'd B fucked / So in order to C the G's I move the D, then I re-up / to the alphabet"), the true stars of the show here aren't the two headliners. Atlanta's DJ Burn One gives a lesson in modern beatmaking, constructing stripped down yet melodically rich tracks, resulting in airy but still potent production. Opener "The Fox Without a Tail" relies on a familiar spheric sample, but the remaining tracks come across as carefully layered, original compositions."
http://www.rapreviews.com/archive/2014_07_tortoisehare.html